Led by President and CEO, Jennifer Devlin-Herbert, EHDD is dedicated to creating a culture of collaborative design where diverse opinions are heard and unique thinking is elevated.
Adan Velazquez
Project Administrative Assistant
Bobby Bracelin
Designer
Brad Jacobson
FAIA, LEED AP® BD+C, DBIA
COO, Partner
Brad designs for the future. An industry leader in sustainable architecture, he is skilled at synthesizing diverse perspectives to craft technically rigorous, high performance solutions that are energy-efficient, budget-driven, and create exceptional occupant satisfaction.
Brad is leading the way in designing carbon neutral projects starting with today's all-electric, Net Zero energy buildings. He spearheads mixed-use office developments, including the Net Zero Energy and LEED Platinum certified headquarters for The David and Lucile Packard Foundation, which was named a National American Institute of Architects Top Ten Green Building, to the Teaching & Learning Complex at UC Davis, a Net Zero-ready building set to form a new hub for student life.
Brennan Kuhn
Designer
Carl von Rueden
AIA
Associate
Charlotte D'Acierno
Designer
Christian Wopperer
AIA
Associate
Christopher Patano
AIA, DBIA
Partner
Christopher has over 26 years of experience and leads EHDD's Pacific Northwest practice through the Seattle office. Christopher has served as the Principal-In-Charge for public clients throughout the Puget Sound region for nearly two decades, emphasizing design-build, prefabricated design, and integrated project delivery. The design-build delivery method highlights Christopher's strengths of collaboration, communication, and innovation resulting in award-winning projects for clients in Washington. His portfolio as Principal-In-Charge includes educational, civic, and cultural projects for public agencies/clients across the Northwest.
Christopher's design vision results in an architectural language that features locally sourced materials and high-performance building technologies. His work emphasizes low energy use as a part of long-term life-cycle cost thinking. Efficient structural resolutions overlayed with a material language that emerges from the site and its history elevate the designs of our public projects. His commitment to the user experience and the individual's interaction with the natural world has resulted in projects recognized with international and national design awards, including the 2020 Architecture Masterprize and the 2021 Public Project of the Year for Washington State.
Claire Sullivan
Designer
Connie Chen
Accountant
Dan Leckman
RA
Associate
Danni Zhang
AIA, LEED AP®
Architect
Deborah Liu
Assoc. AIA
Designer
Doris Guerrero
AIA, NOMA, IIDA, LEED AP® BD+C, WELL AP
Director of Interiors
Doug Speckhard
AIA
Duncan Ballash
AIA, LEED AP® BD+C
CFO, Partner
A thoughtful advocate of high performance design for more than 30 years, Duncan brings an innovator's zeal to every project. Under his leadership since 2005, EHDD has designed the highest number of Net Zero Energy buildings and LEED® Platinum certifications in North America. He believes the most creative and inspiring solutions — ones that flourish in an ever-changing world — are the result of intensive collaboration from the start with clients, stakeholders, engineers, and design consultants.
As chief author of the EHDD design philosophy in student housing, Duncan's work has been recognized with numerous awards, including a National AIA Honor Award for Design for a student housing complex at University of California, Berkeley.
Eduardo Salinas
Accounting Manager
Eilish C. Cullen
Graphics Specialist
Associate
Elizabeth Gilman
Designer
Ellen McAmis
Marketing Manager
Ellie Haldors
Graphic Designer
Emily Bello
Assoc. AIA, LEED AP® BD+C
Associate
Ethan Ahlberg
RA, LEED AP®, DBIA®
Associate
Evelyn Garate
Interior Designer
Glennis Briggs
AIA, LEED AP®
Senior Associate
Harcoover Singh Bhatti
Designer
Heidi Hanzawa
NCIDQ
Associate
Ivan Chabra
AIA, LEED AP®
Associate
Jack Rusk
LEED AP® BD+C
Climate Strategist
Jamie Nguyen
Interior Designer
Jeemin Bae
RA, LEED AP® BD+C
Senior Associate
Jennifer Devlin-Herbert
FAIA, LEED AP® BD+C
CEO, Partner
Jennifer Devlin-Herbert is a distinguished design leader for evolving trends in learning environments across multiple project types, from libraries to museums and educational spaces. Her key strength is an ability to effectively engage the community—the public at large, project stakeholders, the design team, and firm members. For Jennifer, engaging people is a way to discover a common vision, to incorporate fundamental values and goals, and thereby to represent a community with conviction.
Throughout a career spanning 25 years, Jennifer's rich portfolio includes projects that reflect an unwavering commitment to her clients. Her work has been recognized with a National AIA Honor Award for Design.
Jessica Lane
AIA, LEED AP® BD+C
Senior Associate
Jessica Sano
AIA, LEED AP® BD+C, NCARB
Associate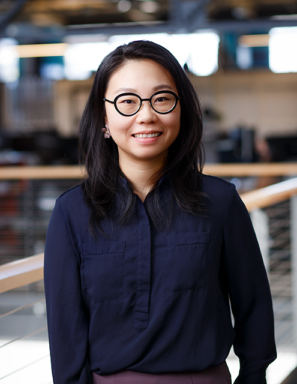 Jing Liu
AIA, LEED AP® BD+C, Assoc. DBIA®
Associate
John Christiansen
Vice President, Construction
John knows how buildings come together with an unsurpassed attention to detail. Informed by more than 30 years of design and construction management experience, John conducts Quality Assurance reviews of all our projects and oversees every project under construction, from beginning to completion. He brings extensive knowledge to every project, across all delivery methods, including Lump Sum, Guaranteed Maximum Cost, Design-Build, Integrated Project Delivery and Multiple Prime Trade, with over $2 billion in completed work in his tenure here.
John is our technical advisor for research facility, aquarium and zoo projects, calling on his background and love of marine and biologic sciences.
Katharine Gunn
AIA
Katherine Miller
RA, LEED AP®
Senior Associate
Kelly Liu
Designer
Kendall Belansky
Communications Coordinator
Kerry Lange
Director of People and Culture
Kevin Lin
Assoc. AIA
Designer
Kevin S. Killen
AIA, LEED AP® BD+C
Senior Associate
Kristin Ishii
RA
Associate
Lalyn Yu
Belonging and Impact Research
Specialist
Lauren Roan
RA, LEED AP® BD+C
Associate
Lindsey Quiñones
NCIDQ
Associate
Lynne Riesselman
AIA, LEED AP® BD+C
Principal
Lynne approaches design with a passion for leveraging the interconnectedness of the natural and built environment. Over the last 14 years, she has brought a rigorous design ethic to museums and cultural centers, aquariums, higher education, and commercial projects. With recent work including the Kansas City Zoo Aquarium, the Marine Science Institute of Redwood City, and the Presidio Tunnel Tops Youth Campus, Lynne is focused on creating spaces that engage and inspire with a lasting impact for the greater good. She is a member of the American Institute of Architects (AIA).
Mahdi Ghavidel-Sedehi
Assoc. AIA
Designer
Marc-Eddy Loriston
IT Coordinator
Mary Lee
IIDA, CID, NCIDQ, LEED AP®, WELL AP, Fitwel
Associate
Matt Fujimoto
Architect
Matt Ray
Controller, Fitwel
Associate
Megan Ryan
Designer
Mellie Alfano
Contract Administrator
Associate
Michelle Peckham
Interior Designer
Monica Lin
RA, LEED AP® BD+C, Assoc. DBIA®
Associate
Nicole Kfoury
Marketing Coordiantor
Patricia Heye
AIA, LEED AP® BD+C
Pierre Zetterberg
AIA, LEED AP®
Senior Associate
Quyen Luong
AIA
Principal
Quyen brings imagination and sensitivity to complex design, working on projects that range from aquariums to multi-use housing, schools, and libraries. She approaches design with the intent of transforming the everyday into the unexpected, translating concepts into places that embody her client's core mission. Recent projects include the Pacific Visions expansion at the Aquarium of the Pacific, UC Davis Tercero Student Housing, and the National Aquarium of New Zealand. Quyen is a member of the American Institute of Architects (AIA).
Rebecca Sharkey
AIA, LEED AP® BD+C
Partner
An artful communicator, Rebecca is highly skillful in translating her clients' vision into site-responsive places of beauty and performance. Clients come first for Rebecca. An  architect for two decades, she is both optimistic and passionate about the power of design to enhance people's lives and the natural environment for the better. Rebecca focuses on higher education, workplace, and cultural facilities with an eye to creating sustainable places and spaces that inspire and engage.
Ryan Metcalf
AIA
Associate
Savannah Cofield
Studio Administrative Assistant
Scott Arford
Associate
Scott Shell
FAIA, LEED AP® BD+C, CPHC®
Climate Innovation Advisor
In an advisory role, Scott will continue the momentum from his earlier work at EHDD to accelerate a sustainable market transformation by linking R&D and policy with architectural practice to achieve a zero-carbon built environment by 2045. Scott is the Associate Director for Industry at the ClimateWorks Foundation.
SiJing Sanchez
AIA, LEED AP® BD+C, Assoc. DBIA®
Senior Associate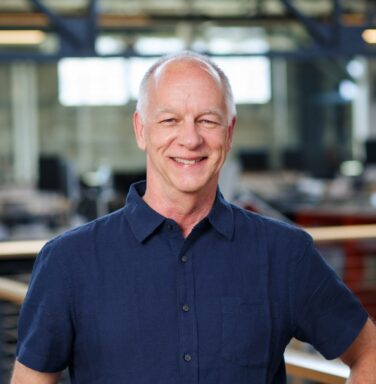 Steve Dangermond
RA, LEED AP® BD+C
Principal
Steve has over 35 years of designing, planning, and managing projects across multiple scales and sectors, from civic and cultural facilities to science and research buildings. Steve is known for his empathetic and strategic design approach on programmatically rich and unusual projects creating high-performance buildings that reflect the cultures of the institutions they house.
His commitment to design excellence and social functionality result in sustainable and delightful buildings. He has led the design of several award-winning projects including the Global Ecology Research Center at Stanford University, The Kavli Institute for Particle Astrophysics at the Stanford Linear Accelerator Center, and the Sanford Homestake Visitor Center in South Dakota. He has lectured on a wide range of topics from trends in aquarium design to buildings for and about science.
Suzan Borazjani
Assoc. AIA
Designer
Sydney Cinalli
Designer
Tatiana Watkins
Interior Designer
William Abbott
Director, Information Technology
Yin Fu
Designer
Yuchen Song
Assoc. AIA
Designer
Zachary Gong
AIA
Associate
EHDD has deeply respected our guiding principles while creating functional, sustainable, and inspirational spaces that beautifully support and enhance our mission and program.
Lucinda Lee Katz, Former Head of School, Marin County Day School