AIA Headquarters Renewal
Washington, D.C.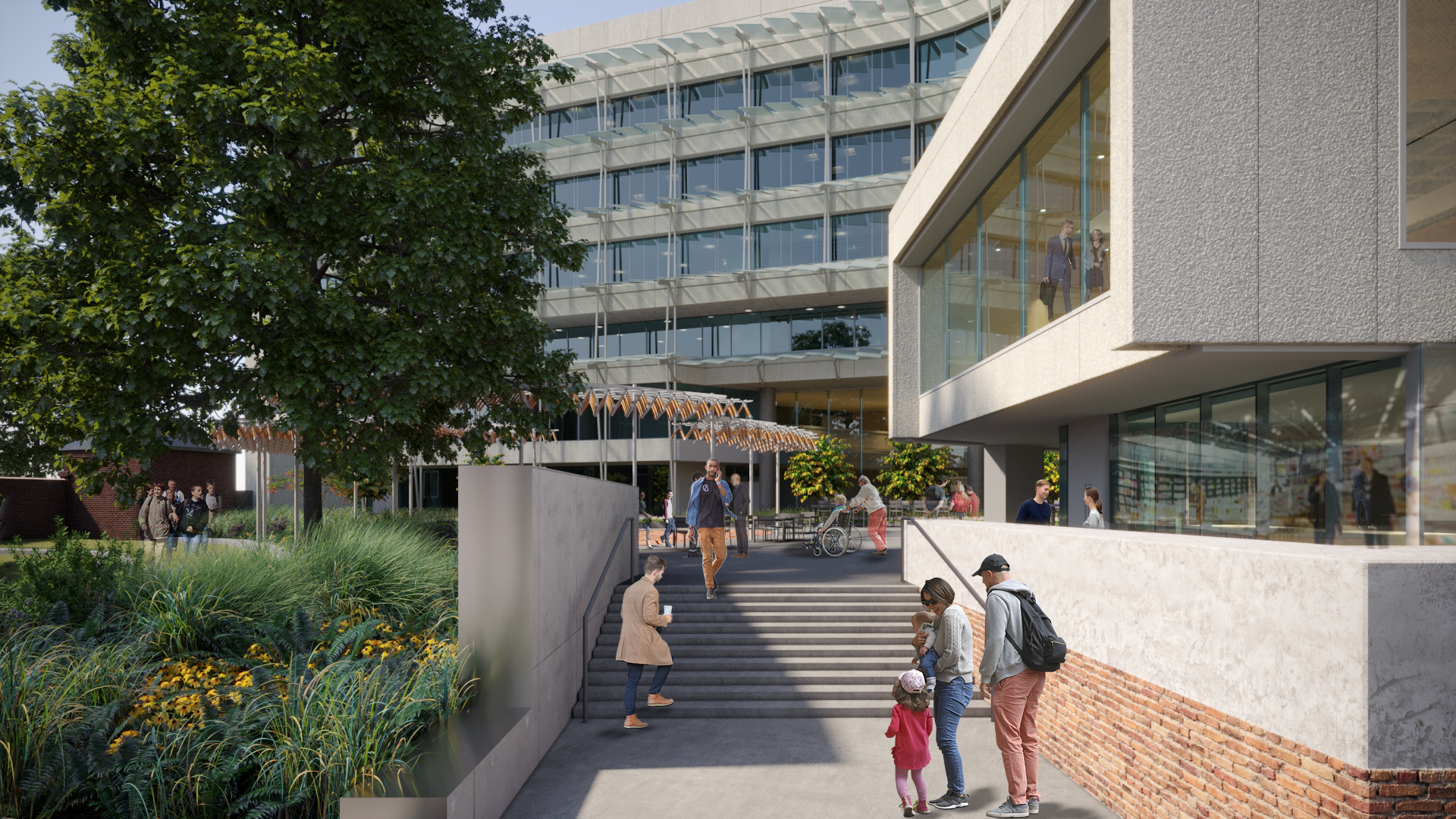 The iconic 1973 American Institute of Architects (AIA) Headquarters building is renowned for its Brutalist style as well as its adjacent landmark, the Octagon building. The renewal will update and electrify the original building systems while utilizing renewable energy to decarbonize the building and achieve the goals of the AIA 2030 Commitment. Follow the progress of this project with regular updates on the AIA project website, AIA Headquarters renewal – AIA 
In addition to being a workplace, it is crucial that the building represents the values and ideals that the AIA strives to promote. The project, which is currently in the design phase, is being used to create an educational opportunity for students at Historically Black Colleges and Universities (HBCUs). The AIA and EHDD have offered six internships that provide real-world experience will expose HBCU students to an innovative and sustainable design process. When complete, the building will be a flexible, energy-efficient, and equitable workplace for AIA employees, members, and visitors. 
Watch our video about the project:
Learn more about AIA's Internship program with HBCU's:
Client
American Institute of Architects (AIA)
Scope
Architecture
Interior Design