G2 Insurance Renovation
San Francisco, California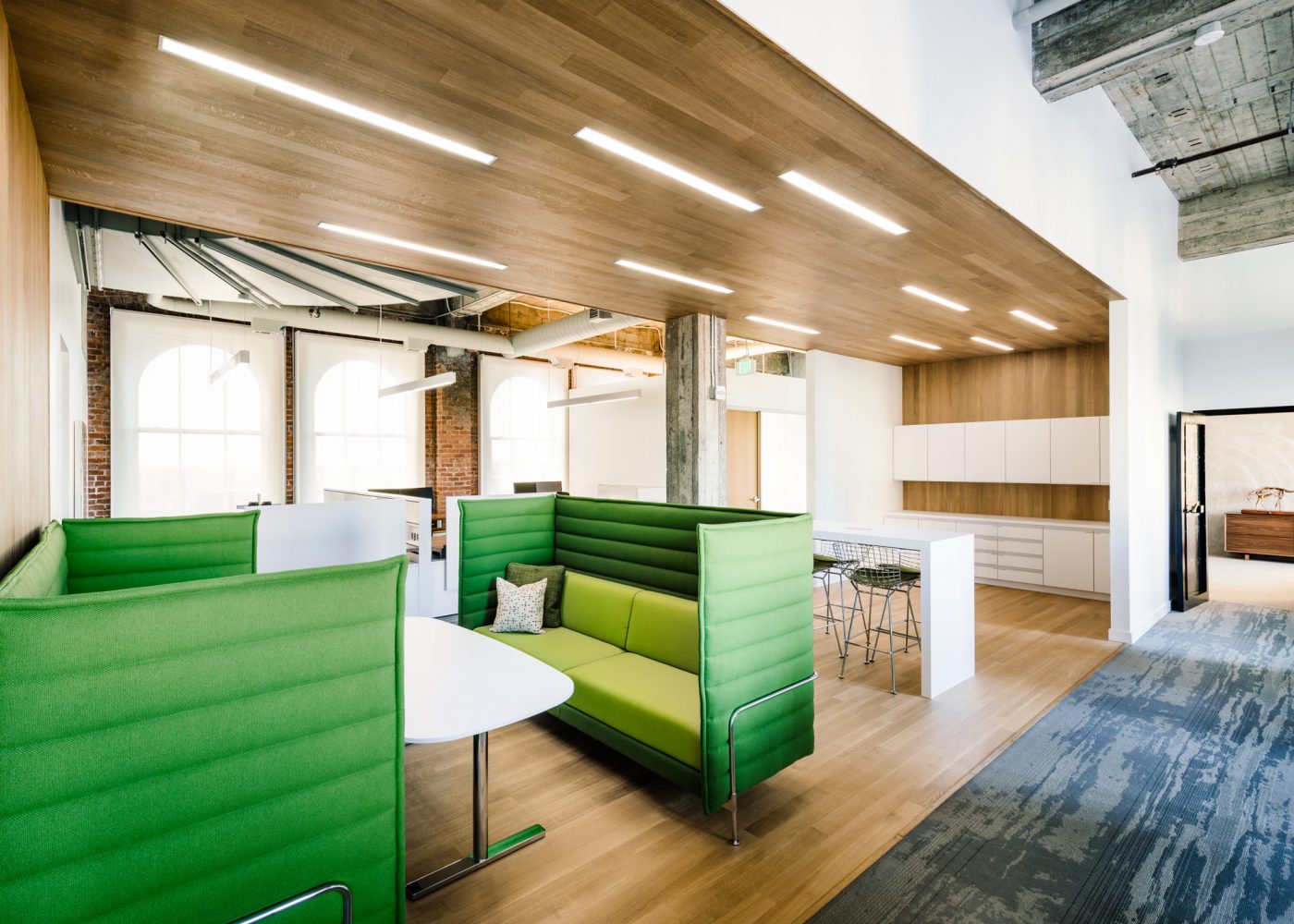 G2 Insurance desired a new office space that embodied its business approach – retro and radical. They realized that physically this meant blending the historic elements of their iconic 140 New Montgomery home with a progressive design unlike any other insurance office.
The historic elegance of the building is immediately expressed upon entry to the lobby with walls clad in salvaged Tennessee marble original to the building. That marble look is continued into the office space through application to a custom and one-of-a-kind reception desk. Further into the office space is a salvaged safe door from the Hermann Safe Company, repurposed as the entrance to a lounge.
Traditional insurance offices were designed with stuffy rooms often with wood paneling along the walls, wood casework and heavy furnishings. To deviate from this norm, ceiling heights were maximized in the majority of the office space with an open structural ceiling to celebrate its volume. Enclosed rooms were designed with transparent glass fronts to enhance visibility and allow daylight to pass through. White and vibrant colors were selected for the casework, furnishings and art in order to add brightness to the space.
To further distinguish G2 as an edgy company, the rugged perimeter brick walls, raw interior concrete columns and shear walls, mechanical ducts, and electrical conduits were left exposed. A tall sprinkler riser behind the reception desk was also purposely left exposed and prominently painted fire engine red to stand out and announce, "We're different."
Photographer
Joe Fletcher