Rowland Hall Middle and Upper School Campus Plan
Salt Lake City, Utah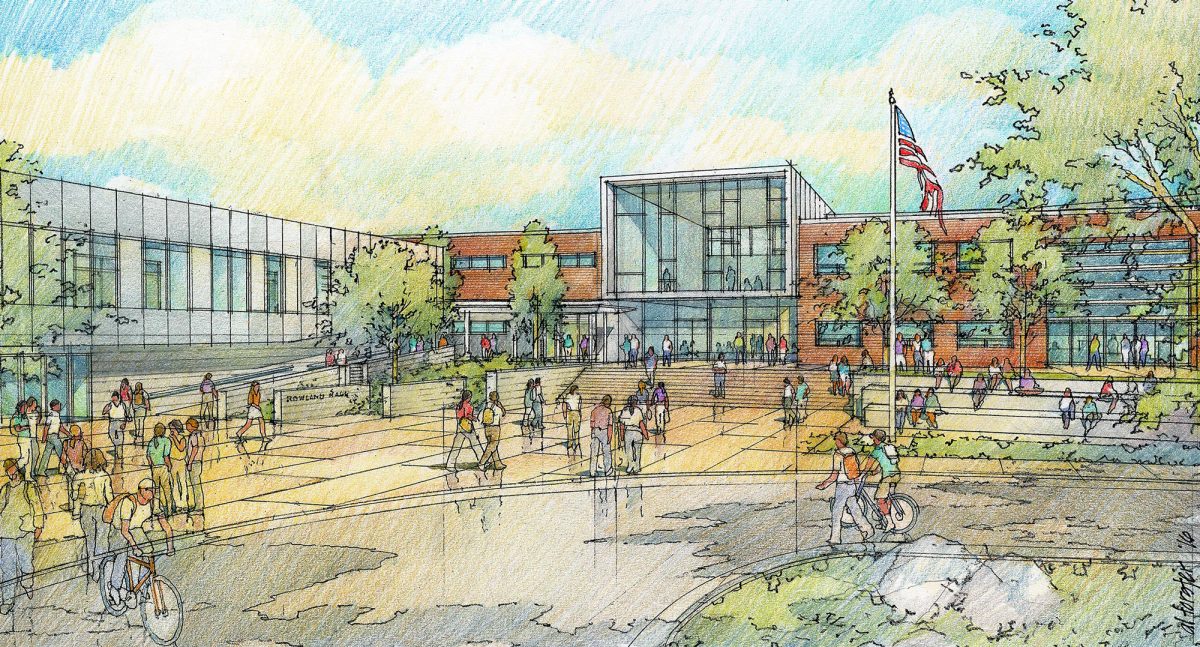 Rowland Hall provides K-12 education to 1,000 students in Salt Lake City, Utah. EHDD is designing a new middle and upper school campus to join their entire community together on a striking 23-acre urban campus at the foothills of the Wasatch Mountains. The LEED Gold-targeted design engages with the broadest mission of the school: to educate students and prepare them to become engaged global citizens. Attaining sustainability is an ethical journey that aligns with the principles on which the school community is built.
Achieving Carbon Neutrality is an aspirational goal for Rowland Hall. A 2008 carbon footprint study revealed that 44% of Rowland Hall carbon emissions resulted from energy used in school buildings. The new campus is designed to remedy that by radically reducing energy use while maximizing comfort and student performance.
The architectural character takes its cues from existing brick school buildings but addresses the scale of the program as well as the dramatic topography and views surrounding the site on all sides. Campus form, massing and materials feel indigenous and respond to the unique intensity of light and temperature of the high, semi-arid Salt Lake valley.