San Francisco Museum of Modern Art Expansion
San Francisco, California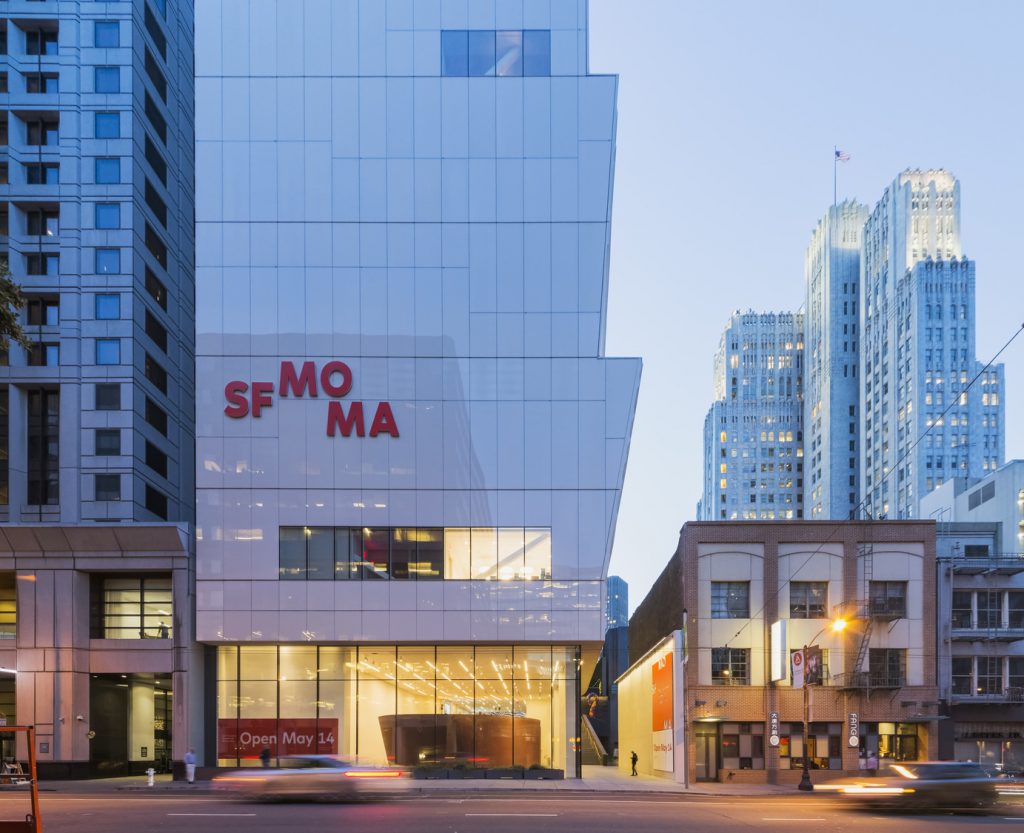 As Associate Architect for the San Francisco Museum of Modern Art expansion, EHDD played a leading role in the opening of this significant Bay Area cultural institution. The transformed and expanded SFMOMA seamlessly integrates a new 10-story expansion with the original Mario Botta-designed building. The new SFMOMA is nearly tripled in size (460,700 sf) with over 170,000 sf gallery space and is woven into its urban setting and the community more than ever before. Public pathways through the lower levels of the building provide free access to programs and art in public lobby spaces.
EHDD served as Architect of Record for performance and visitor amenity spaces and interactive, digital design experiences accessed along these public spines and as the lead Design Architect for the most significant of these spaces, the Phyllis Wattis Theater. The theater, straddling the old and new buildings, was modernized to serve as a premier venue space for film and live performances supporting SFMOMA's expanded programming.
EHDD's role as Associate Architect to Snohetta provided support from entitlements through construction and spanned technical to sustainability issues, leveraging EHDD's expertise in large cultural institutions and complex building types.
Client
San Francisco Museum of Modern Art
Energy Use Intensity
Predicted: 41 kbtu/sf/yr
Scope
Architecture
Interior Design