Sonoma State University Stevenson Hall Renovation
Rohnert Park, California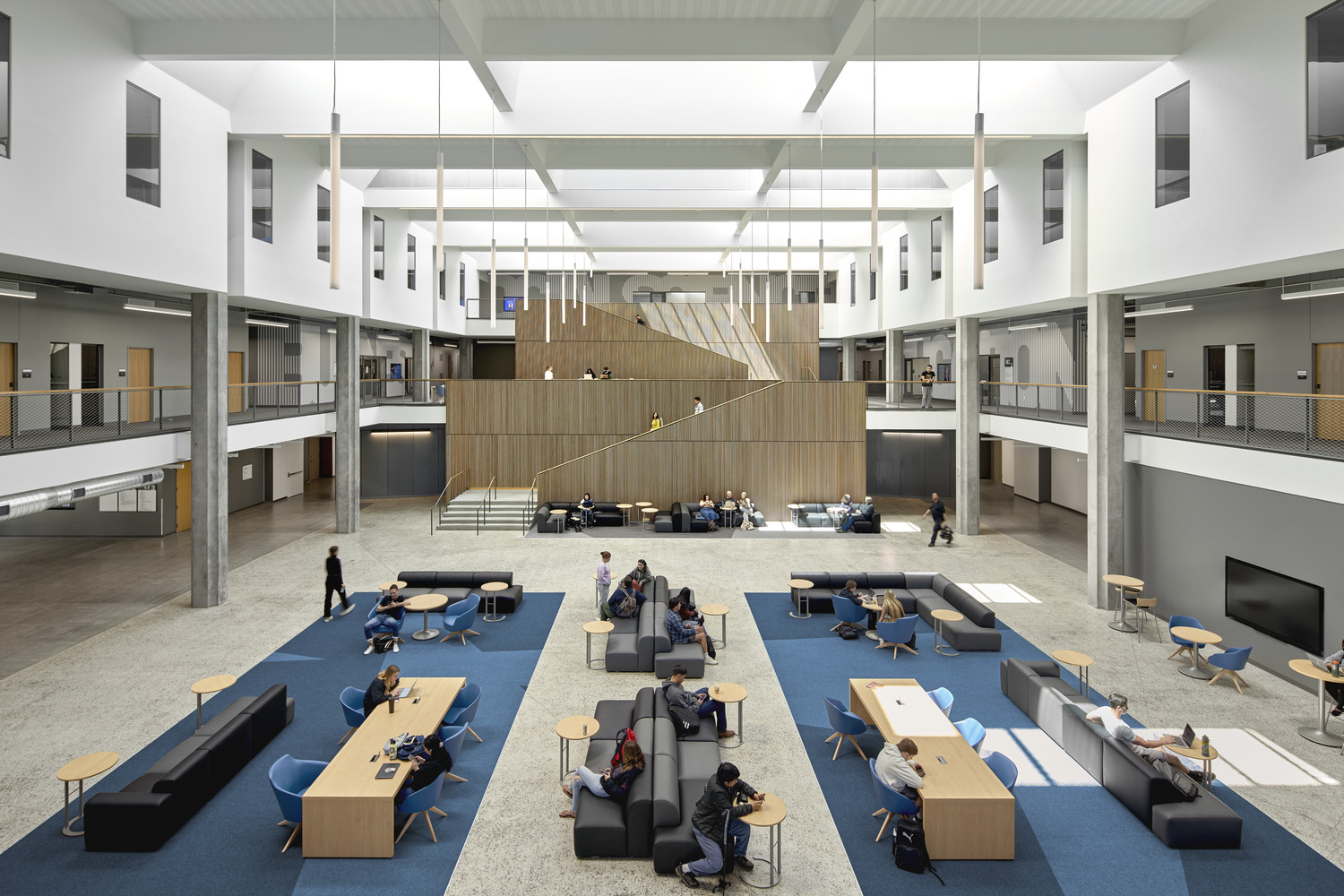 Integral to Sonoma State University's mission is a deep commitment to social equity, diversity, and inclusion. The transformed Stevenson Hall embodies and supports these ideals. The new Stevenson Hall fosters a strong sense of belonging, gathering, and community. It is a truly interdisciplinary building, bringing together multiple departments in a way that encourages meaningful collaboration and synergy.
Peeling away the original concrete walls and replacing them with an open and transparent exterior dissolves the building's perceived heaviness and lends brightness to the interior spaces. During the day, light pours in. At night, light pours out. For the first time in 52 years, the dynamic and vibrant interior life of the building becomes visible to the campus. The natural beauty of the surrounding landscape is visible from the interior.
Enclosing the exterior courtyard with a glass roof, an open, light-filled atrium occupies the heart of the building. Each floor level opens up to and overlooks the atrium; surrounding it are collaborative spaces and informal meeting spaces. As a constant source of orientation and light, the atrium also improves wayfinding for faculty and students.
This transformed Stevenson Hall is a model of sustainability and stewardship. A new, high-performance envelope dramatically improves energy efficiency, air quality, and daylighting. New interior materials have warmth and texture. It is a building that is modern and elegant, aligned with 21st teaching and learning, and yet does not shout for attention. It simply exists well, inviting richness of learning and use.
Client
Sonoma State University
Energy Use Intensity
Predicted: 68 kbtu/sf/yr