UC Santa Cruz Kresge College Renewal Project
Santa Cruz, California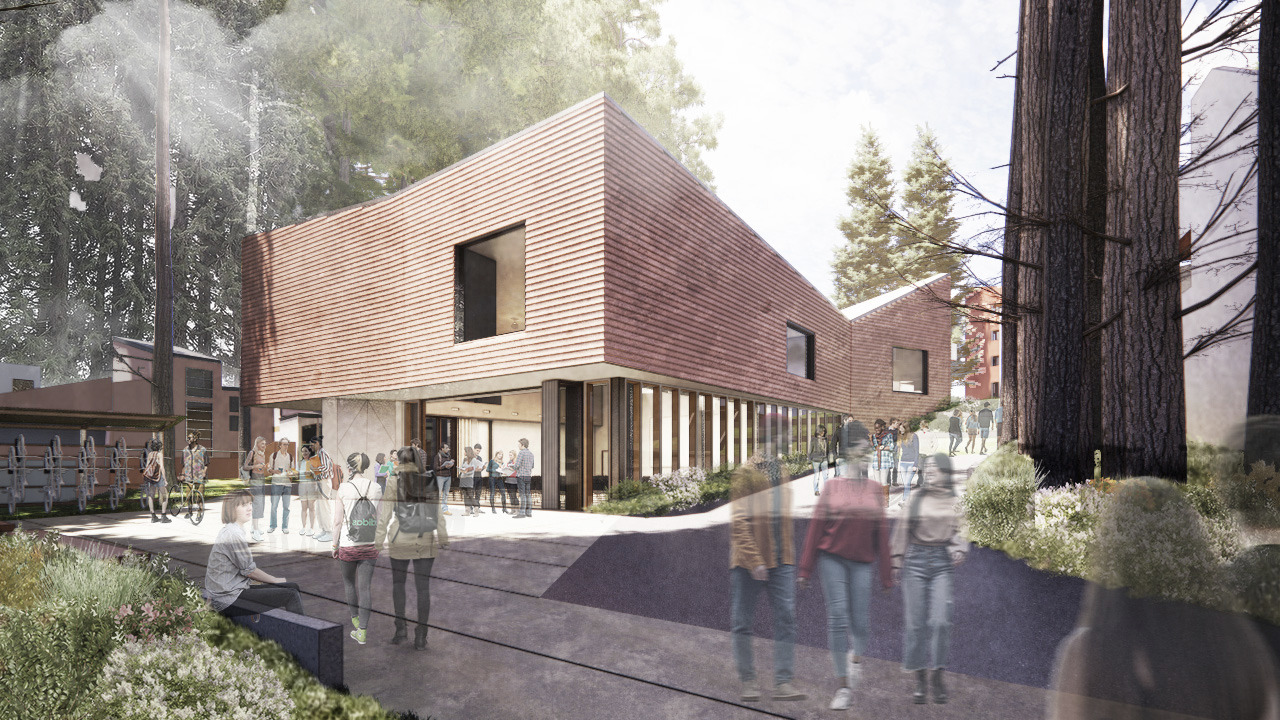 Kresge College was founded in 1971 and designed by Charles Moore of Moore, Lyndon, Turnbull, and Whitaker to foster a dynamic academic student community and is regarded as an iconic work of early post-modern architecture.
This design-build project with Truebeck Construction aims to expand the capacity of this historic campus and improve the accessibility, durability, and environmental performance of Kresge's buildings, all without detracting from its unique character and natural setting. Seven buildings will be demolished and reconstructed using prefabricated building components and techniques and a mass timber floor structure.
In addition, a new Town Hall will provide a large-scale assembly space and establish a welcoming southern entryway to the college. Students and visitors approaching Kresge College from its south will come across a double-height 'lantern' in the redwoods, looking uphill into this grand space's ceiling and exposed structure.
Client
University of California at Santa Cruz
Size
124,000 sf new construction, 32,800 renovation
Scope
Architecture
New Construction
Renovation